Betmania

BetOnline
Betphoenix

Intertops
Linesmaker
Skybook

Topbet
---
Highest Rated Online Sportsbooks!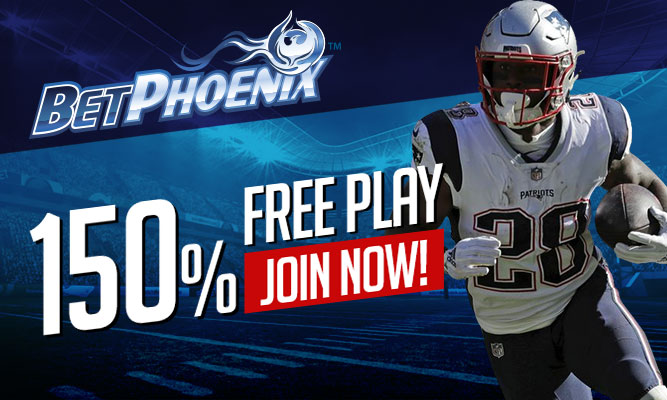 Sign-Up Bonuses $100 - $1500: 175% Free Play at Betphoenix, Reduced Juice -105 and Other Specials.
---
Eazybetz.com has been sharing our picks for the Highest Rated Online Sportsbooks with you for over a decade. Much has changed in 10+ years, but our commitment in bringing you these ten top ranked sports books along with original previews of crucial sports betting matchups remains consistent. Thank you for supporting eazybetz as we continually make every effort to help you stay informed of gaming's highest rated sportsbooks and share with you a distinctive take on key sports betting matchups. You are invited to email us and share any thoughts or suggestions you may have. Once again, thank you.
Super Bowl Sunday New England Patriots vs. Seattle Seahawks 2/1/2015

by Charlie M.
The eagerly awaited NFL Super Bowl XLIX match-up between New England Patriots and Seattle Seahawks will take place at University of Phoenix Stadium, Glendale, Arizona on Sunday, February 1, 2015. The punters at Las Vegas are putting their money on the Patriots, but the underdogs Seattle Seahawks have the potential to come up with a surprise. However, the battle seems to have already begun with some New England players saying that they are going to target some players from the opposite camp who are carrying injuries. This has not gone down well with some of the Seattle players. The Patriots are also being accused of adjusting the air pressure of the football in some of their earlier games, but they are likely to be unpunished.
The Patriots though will have to watch out for Marshawn Lynch, the running back of Seahwaks, as he has the potential to tear apart the offense of any team. The Seahawks on the other hand, will have to make sure that they watch out for the strategy that the Patriots adopt of jumbling their players to confuse their opponents. For the Patriots, the performance of Rob Gronkowski, their tight end, will be the key as he has been performing brilliantly and has reached 50 touchdown catches in just 59 games making him the second-fastest to do so in the history of the league. Both the team's coaches will be hoping that their boys will be able to outclass the opposition and grab the coveted title.
Bet the Super Bowl at Mybookie befor 2/1/2015 and get a 100% match-play up to $1000
In their last contest played on January 18th the Patriots pounded the Colts in what was to be the 2nd most unbalanced matchup in AFC championship history. What was the first you ask? In 1990 the Buffalo Bills hammered the Raiders back when Los Angeles actually had professional sports teams other than the Kings, Lakers and Clippers by a pathetic (for the Raiders) score of 51–3. To say the least New England had an overriding energy against the Colts. Fans at Gillette Stadium in Massachusetts saw New England pulverize Indianapolis 45–7. New England has a average of 47.3 points per game in their last four outings against the Colts and for the sixth time Batman and Robin better know as Belichick and Brady (I guess it could be the other way Brady and Belichick) are heading to the Big Game, Super Bowl XLIX.
Top 5 Sports Betting Matchups for Week Ending 2/1/2015
01/27 - 10:30 pm: NBA Basketball - Washington Wizzards vs. LA Lakers
01/27 - 07:00 pm: NCAA Basketball - West Virginia vs. Kansas State Wildcats
01/27 - 09:00 pm: NCAA Basketball - Baylor Bears vs. OKST Cowboys
01/28 - 10:30 pm: NHL Hockey - Chicago Blackhawks vs. Los Angeles Kings
02/01 - 06:30 pm: NFL Super Bowl - New England Patriots vs. Seattle Seahawks

Bet at MyBookie
Bet at Linesmaker
Bet at Bovada
Bet at Topbet
Bet at Betphoenix
A Tribute to Ernie Banks and our friend Dougless.
by Buddy M.
In the mid to late 1960's when I was going to St Rene JR High and then Kennedy High School both in Chicago I befriended a great guy, Doug; he was a mailman who delivered mail to our neighborhood, and he was an Afro-American. You'll understand why I mention his race in a minute. I knew Doug about 5 years, what a dedicated Cub fan he was. In Chicago a true baseball fan would never support, cheer on, or even go to a game other than if it was for your team. Half of the guys were Cub fans, the other half White Sox fans that in most cases had a much better team, but we had one thing the Sox didn't; we had Ernie Banks, Mr. Cub. Ernie Banks was a true gentleman and I found this out when I met him at Wrigley field and several times after that including while I was in Los Angeles.
Chicago was segregated back then and being Italian I lived with fellow Italians in our own Southside neighborhood. Afro-Americans were no different than any other race or nationality consequently Doug lived in the same area as Chicago Cub ball players Ernie Banks, George Altman, Ferguson Jenkins and Sweet Swinging Billy Williams all Afro-American and I had the pleasure to know them through my older friend Doug. I would walk with Doug on his route for hours at a time talking baseball while on summer vacation or on weekends. Somehow those hours turned to months and Doug and I talked baseball for 5 years. I love the Chicago Cubs and really took it to heart when they lost the race to the New York Mets in 1969. I always said 2 miracles happened that year; man landed on the moon and the Mets won the World Series, but that can be another story for another day.
I was sad to hear Mr. Cub passed away the other day, truly the end of a great baseball era when men like Ernie Banks played because the game meant something to them, something that seemed to be bigger than life. Banks hit 5 Grand Slam Home Runs one year (1955) and had a lifetime record of. His career home runs of 512, 1636 runs batted in put him in the MLB Hall of Fame. He was great at shortstop, first baseball and just a true humanitarian. I am going to miss Ernie at the park hearing him sing and watching him cheer on the Cubs and their fans. He was just a great guy and I was honored to have this picture with him. Ernie Banks really loved the game, now I hope he realizes how much he is loved. God Bless you Ernie, we know your hitting them left and right out on on the Big Waveland Ave. in the sky.
Doug, wherever you are thanks for letting a little Italian kid tag along with you all thoses years and Ernie, thank you for making my days at Wrigley Field a blast, you're both the best .